WE CREATE A NEW STANDARD IN LIFESTYLE TO ADD VALUE TO LIFE.

We breathe the words, "FOR THE BEST HUMAN LIFE", as our everyday mission to continuously maintain the success of our enterprises.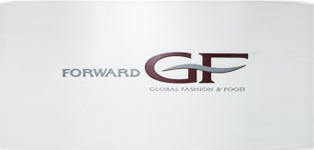 Founded in November 23, 1985 by Jinwon Choi

GLOBAL ENTERPRISE TAKE OFF

Since 1985, we continuously foresee trends and form our vision in the fashion industry through our successful marketing prowess. As we continue to progress in the 21st century, F.G.F aspires to become the finest enterprise in both apparel and food industries in the world.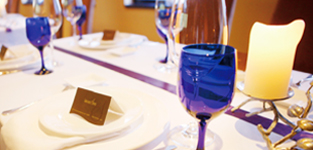 LEADING FRESH TRENDS IN FOOD BUSINESS

With the aim to create the best living culture value and improve the quality of life, F.G.F Group has made a ceaseless effort to expand its business in food, clothing and shelter that greatly affects daily life decisions of mankind. Combining business strategies and international infrastructures that F.G.F has built, it successfully opened the Italian classic restaurant 'BUONASERA' in December 2002 and launched 'STASERA' in July 2005. In October 2011, FGF's latest addition to its chain is the 'STASERA Trattoria' at the Seoul Finance Center, which caters the exotic taste of Italian home cooking to the local market.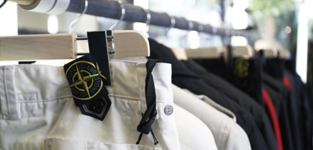 GLOBAL FASHION ENTERPRISE

We have established the fashion brands 'INTERMEZZO', 'C.P. Company' and 'Stone Island'. Later on, we also launched 'C.P. Company Donna' & 'C.P. Company Under Sixteen' in 2003. COEVO has first launched in October 2014 at the Avenuel World Tower in Korea. It is an exclusive men's premium imported selected store introducing the lifestyle and culture through more than 20 premium Italian brands in related to fashion & accessories. F.G.F is continuously growing as a global fashion enterprise together with various imported brands.
DATE FOUNDED

/ 1985.11. 23

LOCATION

/ 678 Samjung Bldg. Yeoksam-dong, Gangnam-gu, Seoul, Korea
BOARD OF DIRECTORS

/ Jin-won Choi - Chairman Sang-iel Kim - Vice Chairman
BRANDS

/ COEVO, C.P. COMPANY, ACRONYM, TRANSIT,
BUONASERA, GF VINO, SURGIVA, ILILSIHOIL